Need Supplies?
Get boxes, packing supplies & more. Delivery available whether or not you hire us to move you.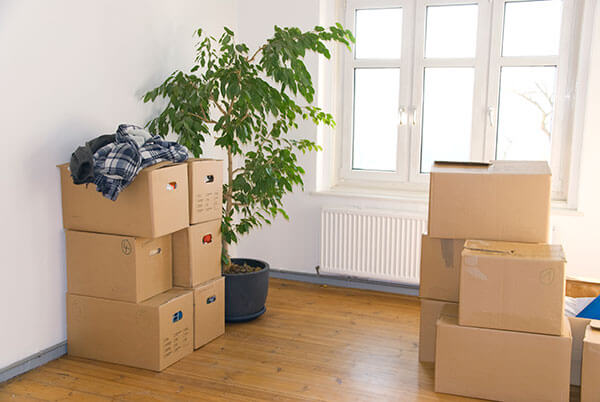 Now is not the time to think outside the box.
Get the right stuff for your stuff: the right boxes and supplies paired with the right packing methods are crucial in the success of your move. Whether you are a do-it-yourself packer or having Jakes Moving and Storage pack up your residence, correctly packed, our boxes paired with our moving supplies are specifically designed to keep your items safe during storage and transport.
Got enough boxes & packing materials?
Your budget, your belongings and your schedule will thank you for spending the extra time in advance determining the amount of boxes you'll need. Use the chart below to get an idea of how many boxes you'll need. (Keep in mind, however, that the longer you've lived in our home, the more stuff you will have accumulated.)
| Type of Dwelling | Approx. No. of Boxes |
| --- | --- |
| Studio | 10 - 20 |
| 1 Bedroom Apartment | 20-40 |
| 2 Bedroom Apartment | 40-60 |
| 2 Bedroom House | 60-80 |
| 3 Bedroom House | 80-100 |
| 4 Bedroom House | 100-120 |
| Larger | 120+ |
Individual Packing Supply Prices
| Item | Image | Price |
| --- | --- | --- |
| Small Box | | $2.00 |
| Medium Box | | $3.00 |
| Large Box | | $4.00 |
| Dish-Pack with Inserts | | $7.00 |
| Dish-Pack Inserts Only (no box) | | $4.00 |
| T.V. | | $90.00 |
| Wardrobe | | $15.00 |
| Mattress Bags (any size) | | $10.00 / bag |
| Shrink Wrap/Roll | | $25.00 |
| Packing Paper (25lb. bundle) | | $30.00 |
| Furniture Pads | | $12 / piece |
| Tape | | $2.00 |
| Box Marker | | $2.00 |